Create a New COSMOS Project
The COSMOS Dashboard makes it really simple to create a new COSMOS Project. In the 'Create new project' section of the Dashboard, enter a name of your project in the 'Name' field.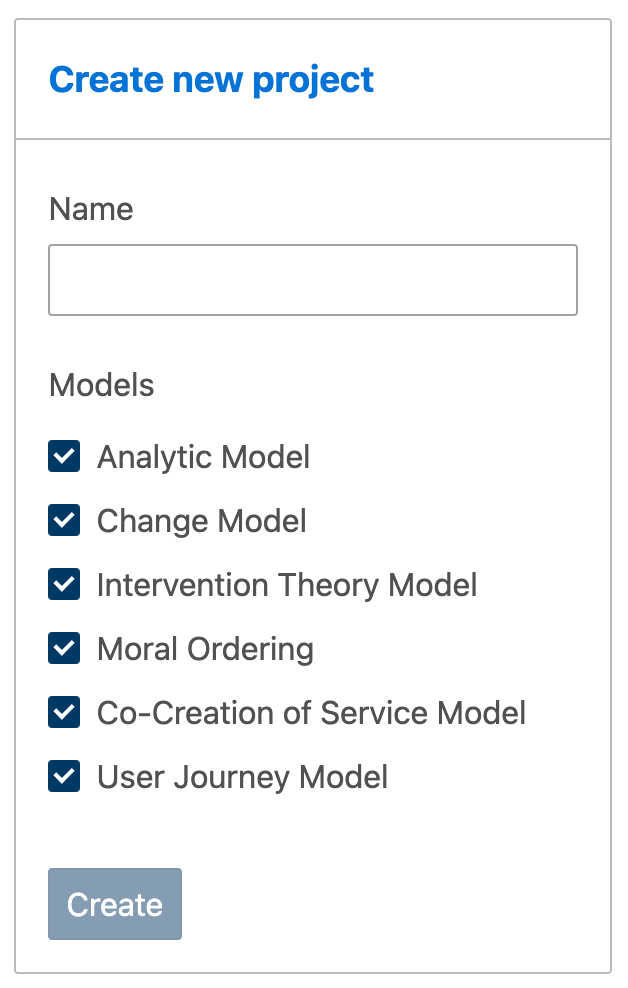 Once entered, select from the Models listed which of those you would like to be included witin your new project. By default, all projects are selected. Once selected click the 'Create' button which will then create the project and take you into the COSMOS Environment.